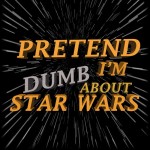 Luke and Anakin finally get some family time together but Palpatine messes it up. We meet the mini-bears who help out the Rebels. And SPAAACE BATTLES! Tom Merritt's attempt to forget everything he knows about the Star Wars universe and embrace the story in episodic order.
Big thanks to Ryan for the graphic.
Get the music! Live from the Cantina at more from andrewallentrio.com.