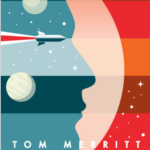 Saturday March 18 at 4 PM, Tom will be at Book Soup to talk about his book Pilot X and sign some copies.
Whether you're interested in the book or Tom's podcasts, you're welcome to come on by!
Book Soup is located at:
8818 Sunset Blvd. West Hollywood, Ca 90069
And again the event is Saturday, March 18 at 4 PM.