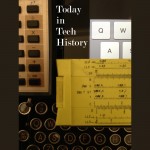 1969 – The first episode of Monty Python's Flying Circus aired on the BBC. The show created the Spam sketch that would eventually inspire the slang term for unsolicited email.
http://news.bbc.co.uk/1/hi/entertainment/8287931.stm
1991 – Linux Kernel version 0.02 was released, attracting a lot of attention. Author Linus Torvalds felt this version was at least usable and worth a wider release.
https://groups.google.com/forum/?fromgroups#!msg/comp.os.minix/4995SivOl9o/GwqLJlPSlCEJ%5B1-25%5D
1992 – IBM announced the ThinkPad line of Notebook computers at offices in New York City.
http://www.zdnet.com/happy-20th-birthday-to-the-ibm-thinkpad-a-design-classic-7000002561/
2002 – "Xbox Media Player" and its first beta source code was released. The code was a result of Frodo, the founder of "YAMP" (Yet Another Media Player), joining the Xbox Media Player team. The project was later changed to Xbox Media Center and then just XBMC.
http://xbmc.org/10-years-of-xbmc/
2011 – Steve Jobs died at his home surrounded by family. The co-founder and CEO of Apple had fought pancreatic cancer for years.
http://abcnews.go.com/Technology/steve-jobs-dies-apple-chief-innovated-personal-computer/story?id=14383813#.UDY7lt1lRG0
Read Tom's science fiction and other fiction books at Merritt's Books site.