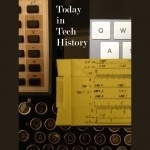 1936 – The first electric generator went into full operation at Hoover Dam, about a month after President Roosevelt had dedicated the dam and tried to encourage people to call it the Boulder Dam.
https://www.edn.com/electronics-blogs/edn-moments/4399466/First-Hoover-Dam-electric-generator-goes-into-full-operation–October-26–1936
1992 – Software deployment issues in CAD, the new ambulance dispatch system in London, caused 30-45 deaths. Poor training, a memory leak and no load testing contributed to the failure.
http://www.cs.ucl.ac.uk/staff/a.finkelstein/las/lascase0.9.pdf
2004 – Apple debuted the iPod photo, capable of displaying digital photographs and album art on a built-in color screen.
http://www.apple.com/pr/library/2004/10/26Apple-Introduces-iPod-Photo.html
2012 – Microsoft's Windows 8 operating system went on sale, with its tile-based start screen.
http://news.microsoft.com/2012/10/25/windows-8-arrives/
2016 – Microsoft announced the Surface Studio, an all-in-one desktop PC with a touchscreen that could fold down almost flat on a desk. It worked with the new Surface Dial input device and sold for $2,999.
http://www.theverge.com/circuitbreaker/2016/10/26/13380462/microsoft-surface-studio-pc-computer-announced-features-price-release-date
Read Tom's science fiction and other fiction books at Merritt's Books site.