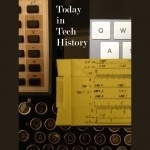 1923 – The first patent application for the rotary-dial telephone was submitted in France by Antoine Barnay.
http://books.google.com/books?id=JTYPKxug49IC&pg=PA252&lpg=PA252&dq=Antoine+Barnay+1923&source=bl&ots=C6QeWA_CR4&sig=mjX1XffckJdqC_f1Uj85C7o2pQM&hl=en&sa=X&ei=Bu-RT6jEAYWMigLVwLHRDQ&ved=0CB8Q6AEwADgK#v=onepage&q=Antoine%20Barnay%201923&f=false
1953 – Jackie Cochran took off from Rogers Dry Lake, California piloting an F-86 Sabre plane and reached averaged speeds of 652.337 miles per hour, becoming the first woman to break the sound barrier.
http://www.smithsonianmag.com/smithsonian-institution/today-in-history-jackie-cochran-breaks-the-sound-barrier-130780022/?no-ist
1969 – Apollo 10 launched, going on to complete all the stages of a moon landing mission without landing on the Moon. Astronauts Eugene Cernan and Thomas Stafford descended in the Lunar Module to within 15KM of the lunar surface.
http://science.ksc.nasa.gov/history/apollo/apollo-10/apollo-10.html
1998 – The United States Department of Justice and twenty US states filed civil actions against Microsoft, alleging the company abused monopoly power regarding operating system and Web browser sales.
https://www.justice.gov/archive/atr/public/press_releases/1998/1764.htm
Read Tom's science fiction and other fiction books at Merritt's Books site.