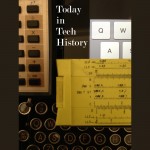 In 1959 – The first atomic reactor built in the US for medical research, achieved criticality at Brookhaven National Laboratory in Upton, N.Y.
In 1985 – Symbolics, a Massachusetts computer company, registered the Internet's first domain name, symbolics.com. The domain is now owned by an investment company who uses it as a marketing device. The remains of the original Symbolics company survived in altered form at symbolics-dks.com.
In 2004 – Nicolas Jacobsen posted to a forum that he had hacked into T-Mobile's network and stolen information from major celebrities like Paris Hilton. Jacobsen was later charged with with two counts of violating the U.S. Computer Fraud and Abuse Act.
Subscribe to the podcast. Like Tech History? Get Tom Merritt's Chronology of Tech History at Merritt's Books site.