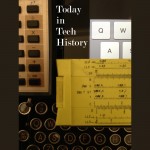 1910 – Dr. Hawley Crippen was arrested when the boat he was on docked in Quebec. He was the first person to be caught as a result of a wireless telegraph.
http://www.bbc.co.uk/news/magazine-10802059
1971 – Apollo 15 astronauts David Scott and James Irwin became the first humans to take a drive on the Moon in the lunar rover.
http://www.lpi.usra.edu/lunar/missions/apollo/apollo_15/surface_opp/
1976 – NASA issued a press release describing one photo taken by Viking 1 on Mars as resembling "a human head." Conspiracy theories about the face on Mars still run today, though close-up pictures from the Mars Express mission have debunked most of them.
http://www.esa.int/esaMI/Mars_Express/SEM09F8LURE_0.html
Read Tom's science fiction and other fiction books at Merritt's Books site.