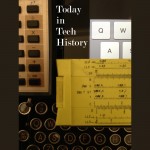 1989 – Cornell student Robert Tappan Morris became the first person indicted under the Computer Fraud and Abuse Act after releasing a worm on the Internet. Morris claimed his worm was just measuring the size of the Internet.
1996 – Microsoft released Beta 2 of Internet Explorer 3.0, touting customization options like parental controls and the ability to handle shared applications and Web phone calls.
2004 – Motorola announced that its next generation of cell phones would be iTunes-compatible. This first Apple phone, the Rokr, was not to meet with much success.
Read Tom's science fiction and other fiction books at Merritt's Books site.