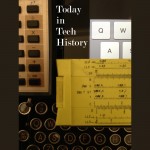 1969 – The Soyuz 4 and Soyuz 5 spacecraft successfully docked in orbit. Yevgeny Khrunov moved from Soyuz-5 to Soyuz-4 and Alexei Yeliseyev went from 4 to 5, marking the first time spacefarers went up in one craft and returned to Earth in another.
https://www.wired.com/2009/01/jan-16-1969-a-rendezvous-and-a-rough-ride-home-2/
http://www.svengrahn.pp.se/trackind/soyuz45/soyuz45.html
1986 – The Internet Engineering Task Force (IETF) met for the first time in San Diego to supervise the design and deployment of Internet protocol.
2007 – Blizzard released the first expansion to its wildly successful World of Warcraft game. The Burning Crusade raised the level cap and allowed players flying mounts, at least when they were in Outland.
https://www.macworld.com/article/1053831/burning.html
2007 – Netflix announced it would begin offering a streaming movies service in addition to its DVD rental service. Movies would initially stream to Windows PCs for customers with at least 3 Mbps Internet service and roll out slowly to all subscribers by July.
http://arstechnica.com/uncategorized/2007/01/8627/
2015 – The Royal Society announced that the Beagle 2 lander had been found intact on the surface of Mars. The European Space Agency had lost contact with it Dec. 19, 2003 and it had been thought destroyed.
http://uk.reuters.com/article/2015/01/16/space-beagle-idUKKBN0KP15F20150116
Read Tom's science fiction and other fiction books at Merritt's Books site.