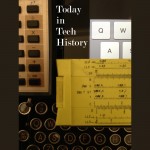 1923 – The chimes of Big Ben were broadcast on radio for the first time by the BBC, beginning a new year's tradition.
1938 – Cops in Indianapolis put Indiana University professor Rolla Harger's drunkometer to its first practical New Year's Eve test as a breath analyzer. Suspected drunks blew into a balloon and the air was mixed with a chemical solution that turned darker the more alcohol was present. The more portable Breathalyzer replaced the drunkometer in 1958.
2001 – Microsoft provided its last day of support for Windows 95 making it officially "obsolete" according to the Microsoft Lifecycle policy, after only six years.
Read Tom's science fiction and other fiction books at Merritt's Books site.