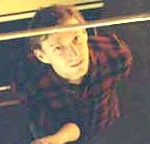 Ladies and gentlemen, for the first time in two years I will be coming back to the land of the bridge bats and the home of the Shiner Bock. Thanks to the siren song of Diamond Club TV I will be attending the Diamond Club shindig on Saturday. You must join me! And together we can rule Texas!
Shut up and give you details? Here goes!
Details
WHEN: Saturday March 8th 3-5 PM Central Time
WHERE: Handlebar.
WHAT: Brian Brushoowd, Justin Robert Young, Veronica Belmont, MAYBE Andrew Mayne, and myself hanging out chatting with chatters, and pretending to be the Rat Pick circa 1967.
MUSICAL GUESTS: The inimitable Tay Allen and Possum Posse.
What do I do?
SHOW UP.
See y'all there.