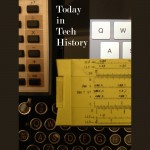 1878 – Alexander Graham Bell demonstrated the telephone to Queen Victoria at her Osborne House estate on the Isle of Wight. He reached out and touched her, a faux pas which made him the first commoner in years to lay hands on the royal person.
http://books.google.com/books?id=EqgFnAZEPhgC&pg=PA62&lpg=PA62&dq=january+14+1878+Bell+Queen&source=bl&ots=mPKok_L6Wk&sig=SZ49ClI0TVRvZbfRrIvPniwEtZM&hl=en&sa=X&ei=OQxZULiHLOeLiwLA3YGQCA&ved=0CDYQ6AEwAw#v=onepage&q=january%2014%201878%20Bell%20Queen&f=false
1973 – Elvis Presley's concert, "Aloha from Hawaii" was broadcast live via satellite, and set a record as the most watched broadcast by an individual entertainer in television history.
https://www.npr.org/2013/01/06/168747077/when-elvis-said-aloha-from-hawaii-the-world-watched
2005 – The Huygens space probe landed on Titan, Saturn's largest moon. It was the first landing in the outer solar system, and the furthest from Earth.
http://sci.esa.int/science-e/www/area/index.cfm?fareaid=12
2014 – US Court of Appeals for the District of Columbia Circuit ruled in favor of Verizon regarding two FCC net neutrality rules that prevented blocking of applications and discriminating against traffic.
http://www.bloomberg.com/news/2014-01-14/verizon-wins-net-neutrality-court-ruling-against-fcc.html
Read Tom's science fiction and other fiction books at Merritt's Books site.